What is Baamboozle?
Baamboozle is a game-style learning platform that caters to teams. It is fun, interactive and easy to use. The best part about Baamboozle? The simplicity of it. This makes it stand out as an easy to use platform that works well across all devices, even older ones. Let's look at the pros to using Baamboozle in speech therapy.
What Can Baamboozle Be Used For?
Baamboozle can be used for in-class and remote learning, as well as homework. Since students can access it from their own devices, it can be used pretty much anywhere. You can set it up as an individual task for certain students or as a quiz for a class in a group. Questions are never in the same order and can be pulled from a huge bank that you create. This means each game is fresh, allowing you to go over subjects without it feeling repetitive. In turn, this makes is perfect for speech therapy groups that practice goals over and over again!
Is Baamboozle Free?
Baamboozle classic is in fact free. You can easily get set up and ready to play in just a few clicks on the homepage-you don't even have to register. To play tic tac toe or connect 4, join with a paid membership. Finally, do you want to get features such as assessment tools and creation abilities? Then you would need a paid membership as well.
The BEST Baamboozle Games for Speech Therapy
4. S Blend GIFS
5. CH Word GIFS
6. Thanksgiving WH Questions with GIFS
Tips & Tricks for Baamboozle
Here for the GIFS
The best Baamboozle games use GIFS, making it a standout from other games. My older students really love when we play Baamboozle during sessions. When searching for a game, use GIFS in your search terms (For example: "S Blends GIFS"). The interactive piece of this just makes the games more entertaining and engaging.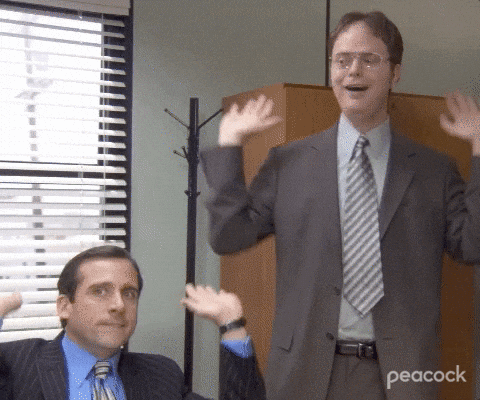 Better with a Projector
Connect your device to a projector, or run directly on a large screen, and have the class take part in games as a group. This allows for you to stop and discuss within the group. (I always used my SMARTboard for this!)
Assess the class
Make a game as an assessment to use at the end or after a lesson. Utilize this to see how well students understand the material.
I hope you found this helpful and learned a new tool to try with your speech and language students!
Have you tried Baamboozle yet? Which games are your favorite?
✕
Join the SRN newsletter!
I'm so glad you stopped by! If you'd like to keep up with the newest posts and get exclusive free downloads, please sign up for the newsletter! Your first freebie is ready as soon as you subscribe and confirm your email!